New York Flooring and Interior will revitalize floors throughout your home or business with our hardwood floor repair and restoration service. Our skilled technicians will mend scratches and gouges in your floors. We do wood floor repair with the outmost attention to details. We will repair dents, scratches, gouges and restore your wooden floors to their original finnest.
While some minor repairs can be done by homeowners, certain hardwood flooring issues may require professional assistance. New York Flooring and Interior will make sure to fix any hardwood flooring issues for you. If you're unsure about the extent of the damage or lack the necessary skills and tools, it's best to consult New York Flooring and Interior who can assess the situation and provide expert advice and services.
Trusted Hardwood Flooring Repair in Rochester and Western New York.
When it comes to hardwood flooring repair in Rochester and Western New York, our team is the trusted choice. We are dedicated to providing exceptional service and ensuring your complete satisfaction throughout the entire repair process.
Our hardwood flooring repair experts consists of highly skilled professionals who are respectful, efficient, and committed to delivering outstanding results.
We understand the importance of your hardwood floors and strive to restore them to their former beauty and functionality with meticulous care.
We specialize in expert repair services for all types of hardwood floor materials. Whether you have solid hardwood, engineered wood, or exotic wood species, we have the expertise to address any repair issue effectively. 
We believe in working closely with each client to expedite the repair process. Our team takes the time to understand your specific needs and concerns, and we develop a customized repair plan tailored to your requirements. 
From repairing scratches, dents, and stains to fixing damaged boards or sections, we have the knowledge and skills to handle it all.
If you're unsure about the best approach for your repair project, we're here to help. Our knowledgeable team will provide expert guidance and help you explore different repair options. We take into consideration factors such as the extent of the damage, the type of flooring material, and your budget to recommend the most appropriate repair solution.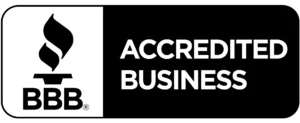 hardwood flooring repair cost?
FREE Consultation and In-Home Estimate