Hardwood Floor Refinishing
Let's Protect and Make it Shine
Refinishing is all it needs! We at NY Flooring and Interior will do these task for you. We do wood floor refinishing with ease and expertise. With Our latest equipment's and top-rated products, we will make your floors shiny and dustless. Depending on whether it was installed with glue or nails, a prefinished floor can lead to a variety of issues like no moisture barrier leading to warping or separation or the wear-through of an engineered board. New York Flooring and Interior will make sure that your floors vividly shining.
Whatever type of hardwood floor you're interested in having wood floor Refinished, or how age it may be, The New York Flooring and Interior Specialist will do everything in their power to exceed your expectations! We have experties in all types of hardwood floors, including many specific flooring types and older types of hardwood floors.
When it comes to restoring aged or damaged hardwood floors, our professional refinishing services are second to none.
We pride ourselves on utilizing the most advanced refinishing equipment available, ensuring superior results for every project we undertake.
With years of experience and ongoing training, our technicians are highly knowledgeable in the field of hardwood floor refinishing.
They stay up to date with the latest techniques and industry advancements, guaranteeing that your hardwood floors receive the best possible care.
Our commitment to delivering exceptional results, combined with our attention to detail and customer satisfaction, sets us apart as a trusted provider in the industry.
One of the key advantages of choosing our services is our 99% dustless refinishing process. We understand that dust and debris can be a significant concern during a refinishing project, which is why we have invested in advanced equipment and techniques that minimize dust generation.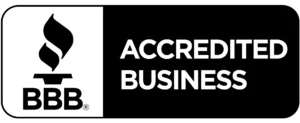 hardwood flooring refinish cost?
FREE Consultation and In-Home Estimate​